Watch our super short 
3-minute demo video here:
Trusted and used daily in our own businesses:
7 Quick & Easy Ways To Make More Money In Your Business TODAY!
Introducing the simplest way on earth to
Create Powerfully Branded
URL Redirects Under Your Full Control
Using Your Own Domain 
in Mere Seconds!
(without the hassles of hosting or Wordpress)
Your Own Custom Branded URLs
          After all, there are various services out there like TinyURL and Bit.ly that offer redirects. So why is a branded redirect so important?
          There are various other reasons, but when it comes purely to branding, who's name would you like to see on your company? Yours? or some generic URL that positions you weakly.
          I personally use my troyb.me branded RedirectMe.io links everywhere and there is no question who they are from. It sets me apart from the competition and conveys professionalism over using some "freebie" service which anyone else can have and use.
          Do you put your membership videos as unlisted YouTube videos? Or do you put them in your own private branded membership site? Same logic here.
​
Under Your Full Control
          Using some other freebie service means that you have no control over the links. Here are just a few of the things that could go wrong:
The service could be banned or have a spammy reputation which means that your ads using these links could be disapproved or your emails using them could also get flagged as spam

The service could change their Terms of Service on the fly and immediately impact your business (negatively) or even just discontinue their service altogether.

These freebie services often have many restrictions and most don't include QR codes you can use either.
          The bottom line is that it would be like hosting a 7-figure business on Wordpress.com instead of your own privately controlled Wordpress site. You never want to unnecessarily give up control over the key assets of your business and your links to your sales pages, ads, branding and other uses of redirects are absolutely part of your core business assets.
          I personally have used my own branded redirects for more than two decades and I would not run my business without them.
​
Your domain is critical
          As discussed above, using your own domain name gives you total control and flexibility as well as personalized branding. If you are writing a new book, for example, you can create a new personal redirect domain just for that book to keep the redirects "on brand" just for that book and make sense to the readers.
          With RedirectMe you can create as many different domains as you like by just upgrading your account at any time. So as your ventures expand so can your personalization.
          But even more importantly, what if you ever cancel RedirectMe and decide to do something different? Well, because you own the domain and because we also allow you to export your links at any time (you have full control), it's a protection for your business and your brand. Take it with you — you are in full control.
Payment Link Redirects
          This is a long standing Best Practice, to always use a redirect on every sales page checkout link (the link to the order page). This way if something goes wrong during your launch, like a merchant account freeze, you can switch to a PayPal payment page or something else to keep sales coming in while you address the merchant situation.
          This is also super powerful if you want to redirect through a split test for testing out two different checkout pages. Split testing has just recently been added to the product and is a big hit!
Why RedirectMe.io
Instead of a Free Alternative?
Simple Link Expiration
          When you create any redirect with RedirectMe.io you can optionally set an expiration date and time. Not only that, but you can specify a fallback URL for expired clicks as well.
          This is super powerful for any promotions that have a deadline. Simply use an expiring redirect link from RedirectMe.io instead of directly linking to your order form and when the time passes, your customers will be sent to an expired page instead. I commonly use this tactic and send traffic to a generic "this offer is no longer available" page on my site after the deadline.
Social Media Click Tracking
          Use our tracked redirects to see how many people are clicking through from your various social media posts and channels to get incredible insight into what is working and what is a waste of your time. Perhaps Facebook is where the money is for you and Instagram is not worth the work. But without link tracking, you simply won't know.
Webinar Short CTA Links & QR Codes
          When doing webinars, you frequently will want to reference some material via a link in the presentation. Instead of leaving long URLs in your slides, use a redirect instead.
          It will be easier for your audience to read in a big bold font, it will be branded to you AND if you will never have to worry about changing the slides or the webinar recording if the link is no longer valid or the offer has expired.
Advertising Banners with QR Codes
          QR codes are widely used on print advertising. You can use them on large signs, on business cards, on live event banners and signage and anywhere else you like.
          QR codes are built into every newer iPhone and most Android phones support them as well. They are a super simple way to make your product or service more mobile friendly and are a built in feature within RedirectMe.io. We create them automatically for you with every link. 
          Simply copy and paste.
Podcasts and Audio Recordings
          When you are recording an audio and need to reference a link, there's nothing worse than trying to audibly read some big long nasty link. Not only is it awkward to read, it's also very hard for a user to understand, much less remember.
          RedirectMe.io makes this super simple. Just find a nice short domain to use for the redirects that is clear and easy to understand, something like my troyb.me or 2xmy.biz redirect domains and add a short and easy slug to it. 
          Often times for these audio links it's easier to use a numeric slug like troyb.me/243 — as numbers (especially if you don't use a zero) are super easy to say and understand.
Print Product Links & QR Codes
          Whenever you put something into print it is a permanent process and that is simply NOT friendly to digital media. If you add a link into your book to access a bonus, for example, but later decide to move that URL or even change the domain, well... now your link is broken!
          With RedirectMe.io you don't have to worry about that. Simply create a redirect instead of directly linking to the URL. Now, if something changes, you can simply change where the redirect is pointing without having to worry about the thousands of books already in customers hands being out of date or broken.
          Simple. Effective. Life saver.
What are you waiting for? Here's where you go to sign up...
Automatic QR Code Generation
Leverage QR codes to expand your marketing. Include them in books and print material, use them for promotions, signage or banner advertising.
The options are limitless.
QR codes are widely supported on all newer model iPhones and Android devices and allow you to easily bridge your products and services to be more mobile friendly and accessible.
Expiring URLS that Auto Redirect
Nothing drives sales like real scarcity.
But adding countdown timers and other such features can be gimmicky and difficult to implement, or require yet another software purchase.
With RedirectMe.io we can expire any link. Simply pick the date and time for it to expire and the fallback URL for it to redirect to upon expiration. Super simple.
Your Own Branded Domains
No need to use freebie links that don't serve you!
Instead create custom domains that are aligned with your product. My Memoirs of Mastery monthly book subscription, for example, uses memoirs.me as a custom branded redirect domain. TroyB.me is my redirect domain for my TroyBroussard.com business.
Use your imagination to create memorable custom branded domains for all of your products & services.
Painless Email Forwarders
When you setup a redirect domain, you'll also be able to create email forwarders on that domain. A forwarder simply is a redirect email... it receives email and simply forwards it onto another valid email address.
So you could create a test@2xmy.biz email address that would simply forward onto your main youremail@gmail.com email address.
These are super easy and very powerful for your business.
What some of our clients are saying...
Daniel Throssell, PersuasivePage.com
Proud RedirectMe.io & Memoirs of Mastery Subscriber
"I just wanted to tell you how awesome this tool is … I never realized I needed it but it's just so handy to me. Keeps my important URLs easy to remember … makes it set-and-forget to deliver time-sensitive content and then automatically redirect to an 'expired' page when it's done … and tracks all the clicks for me. I love it!"
Jennifer Vranes, DabbleMinute.com
Proud RedirectMe.io & Memoirs of Mastery Subscriber
"RedirectMe.io has really worked well for us. We can quickly add or change links to send traffic to our YouTube channel, with links to our sales pages and then paint supply lists. RedirectMe.io setup and support was smooth, easy, and fast! Does the job and does it well."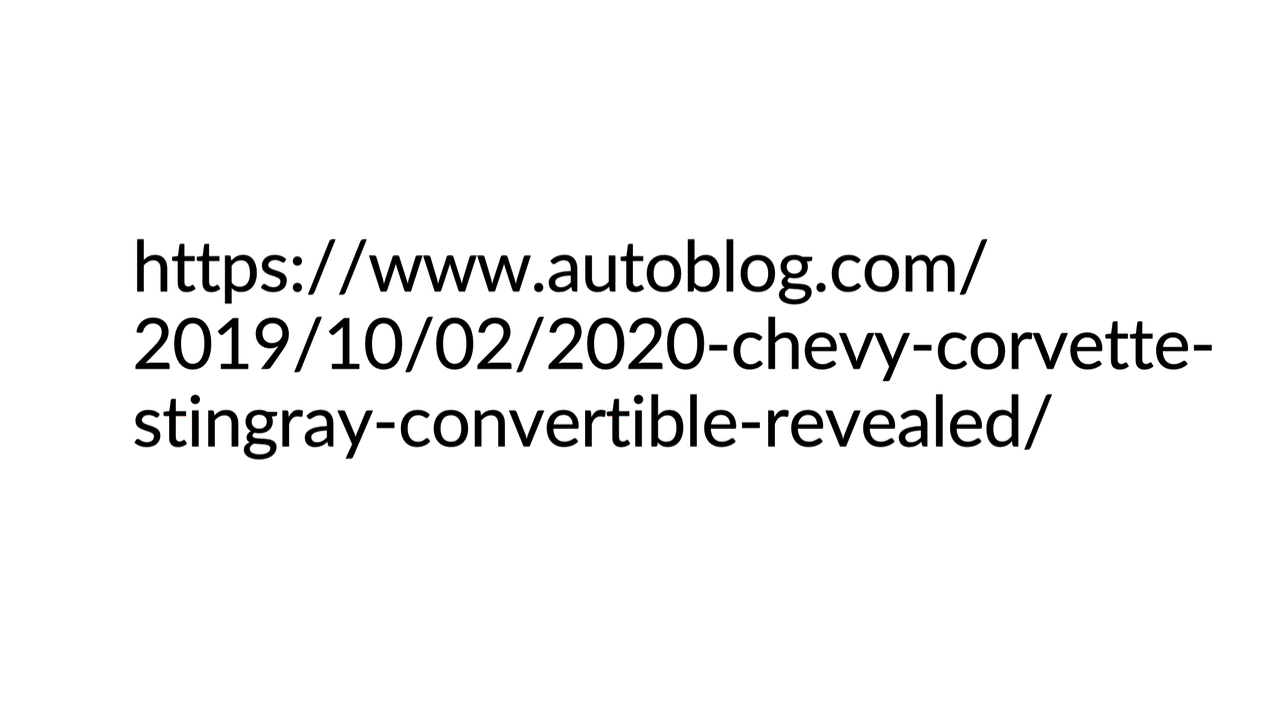 Yep... it's THIS simple...
Debra Hilton, HiltonCopy.com
Proud RedirectMe.io & Memoirs of Mastery Subscriber
"I was one of the early adopters of RedirectMe before its public release. When I first heard Troy describing it, I thought, "Sounds cool, let's give it a try." So I started to use it and discovered just how powerful and useful it really is. Here's what it is doing for me (and I am just touching the tip of the iceberg with its basic functions):
​
1. Book Bonus and Free Report Delivery: RedirectMe makes it easy to ensure that these are always directing people to your highest priority destination just by changing a link in one single place.
​
2. Timed and Expiring Offers: This may be my favourite use of all. I can set it and forget it because RedirectMe does the heavy lifting and when the expiry date is over it either sends them to the higher priced version, tells people they've missed out, or directs them to another alternative.
​
3. Inbuilt QR codes: I purchased a QR code generation program years ago, but with RedirectMe I don't need to use it for my own links any more. I can generate a QR code with all the features above with one click.
​
4. Branded short links: No more messy domains or generic bit.ly ones that suddenly don't work. My own Debh.me/xx domain is easy to say, easy to type, and easy for people to remember.
​
5. Tracking: It gives you an idea about how your deliverability and response rate is going because everything you want to know is right there on the dashboard in front of you - and if you want more detail you can dig deeper.
​
I'm no techie or programmer, but it is easy to use and helps me in my goal to get better results with less friction and more control than ever before. I have a feeling that personalised redirects are going to be even more important in the future for security and service to customers."
Frequently Asked Questions
Q: Why not use a free Wordpress plugin?
          There's an old saying in Portuguese that says, "o barato sai caro", which loosely translates to, "going cheap can cost you dearly". Yes, there are free plugins for Wordpress that do redirects. In fact, I used one for years. But...
          The hosting isn't free. The maintenance of Wordpress and all of the hours you spend dealing with plugin conflicts, updates and patches isn't  free. The systems guys that you occasionally have to hire aren't free. The security plugins that you end up buying to keep your vulnerable Wordpress-based site free from hacking aren't free. And the list goes on.
          Wordpress alternatives, especially the free ones, typically have a lot fewer features than RedirectMe and also tend to be far less reliable and slower. Their speed depends upon your hosting plan, for example and their reliability also depends on your hosting. Both can leave you lacking, especially if you get a large surge of traffic.
          I stopped using Wordpress altogether a few years ago, when, for about the 10th time, I updated one plugin and my entire site went to a blank page because of a conflict. At that point I decided to spend hours rebuilding the site off of Wordpress rather than spend the time rebuilding it to the same vulnerabilities. 
          Then, as if the final nail in the coffin, when I went to switch, I wasn't able to get my data out of the now broken Wordpress site forcing me to redo everything.
          Bottom line, you can go free if you want, that's fine. But don't forget to calculate just how much "free" is costing you.
​
Q: What is the cost?
          Simply goto the demo video page on any of the many buttons spread throughout the sales page and after you opt-in, you will be able to see all of the very affordable pricing plans.
​
Q: Why don't you offer an annual plan?
          It's simply our business style. We like our customers to be engaged and familiar with our platform and find that annual payments tend to get forgotten about and cause a lot of drama of, "what is this?", when renewal times comes around.
          We don't want you to be surprised by a bill a year later. We don't want to trick you into paying up front. We simply want loyal customers that enjoy using the platform each and every month.
​
Q: What if I need more domains or less?
          You can always upgrade or downgrade your account as needed. We do not issue refunds, but we can downgrade on the next rebill. Or if you upgrade, we will simply charge you a prorated amount for the rest of the month and renew at the new higher plan. 
          The easiest way to do this at the moment is to simply contact us on the Helpdesk at help [at] redirectme.io and we will help square things away for you.
​
Q: Can you import my data?
          More than likely, yes. It depends, of course, on the system you are using. However, if you have the ability to export the data to a CSV file then we can absolutely import it for you, free of charge.
          In many cases, even if your system does not have an export feature, especially if it is Wordpress-based, we likely can get to the data and import it for you. If it involves a lot of extra work, we may have to charge a small fee, but likely not.
          The only way to be certain is to reach out to us on the Helpdesk at help [at] redirectme.io and we will take a look at your situation and give you an answer. But if we can do it, we will.
​
Q: Do you hold my data hostage?
          As a software developer, there is nothing I hate more than systems that try to hold you hostage! Honestly this is a poor man's game. It comes from a very short-term thinking marketer trying to make it hard for you to leave, thinking that will keep you subscribed longer...
          As I said, I loathe this tactic.
          We let you backup your domain, or all of your domains, at any time with a simple Export to CSV function from the system menu. You do not have to contact us an request an export. You can do it on 3am on a Friday night or Sunday morning — whenever the need arises. It is your data and we do not restrict your access to it.
          It is our philosophy that by treating you right, providing exceptional service and high quality software that we will continue to earn your business month after month. And if we don't... if we let you down, well then you have every right to cancel and take your data with you.
          The Golden Rule says to "treat others as you would like to be treated", but we really don't agree. We think it is better to treat others "as they would like to be treated" and that means leaving your data in your hands and under your control.
​
Q: Is there a way to try before I buy?
​
          At this time, no. We are working on a solution for this but because these redirect domains are YOURS and because they require DNS changes to be setup, creating a free trial account has inherent flaws.
          What we're working on is a live, already set up, demo account that you can login and play with. But here's the simple truth, you really don't need it.
          The video that the buttons scattered across this sales page refer you to shows you exactly how it works and it is as simple as that. You really don't need to over think it. Lastly, at way less than you would pay for a pizza for the first month of service, the risk is very minimal.
​
Q: Do you have an affiliate program?
          The pragmatic truth of the matter is that our fees are so low that we simply cannot offer a conventional affiliate program. I have always run my businesses focused first on my customers. Artificially raising our prices so that we could create enough profit in them to make affiliate commissions attractive, is just not ethically something I want to do.
          That being said, I have some very creative ways of working with customers that would like to promote our platform. First, please re-read that last sentence. I only work with customers, not someone that is just trying to make a buck off of us. If you're not an active customer of RedirectMe there are no promotional options available.
          If you are, however, please contact us at help [at] redirectme.io and we can discuss if it makes sense. 
​
Q: Have another question?
          If you have any other question that we didn't cover here on the sales page copy or within the FAQ simply contact us on the Helpdesk at help [at] redirectme.io and we get back to you shortly.
Sophie Maven, YourVibration.com
Happy RedirectMe.io Subscriber
"I have been using Redirect.me for a few months now.
It has features that are very important for marketers like myself: can clearly see without having to code my links how my links are doing.
But today I have discovered a new feature that I am very excited about.
Nothing happens without a deadline... but setting a deadline and disabling a link is tricky... you can forget to do it, and you lose credibility.
And the new feature includes setting a deadline... that automatically redirects when it expires... I..LOVE..IT.
I also love that I could import all my 'old' and active redirects from .htaccess into Redirect.me... They did that for me in minutes, while it could have taken me hours... So yeah, I am happy."
Jenny Sjolund, Children's Writer
Impressed RedirectMe.io Subscriber
"Ooh, that is so cool. I'm surprised no one has done this yet, which I mean as the ultimate compliment- a great idea whose time has come.
And this website is awesome. I instantly realized how valuable of a tool it is and how it solves problems of similar tools that I actually have used in the past.
How exciting!"
Cristian Riveros
Happy RedirectMe.io Founding Subscriber
"Just wanted to let you know.
I'm loving RedirectMe. This is one of those things that you never knew you needed until you actually start using it, and now I don't share any links without wrapping them with RedirectMe.
It's so easy to use that it put all the similar plugins to shame. I'm just glad I was part of the founding member to experience this. 
RedirectMe is smart marketing at it's finest.
5 stars from me."